Harbour Place Shopping Centre Opening Hours
All shops are now open except Player One Gaming and Sky. Opening hours are (updated 19.08.20):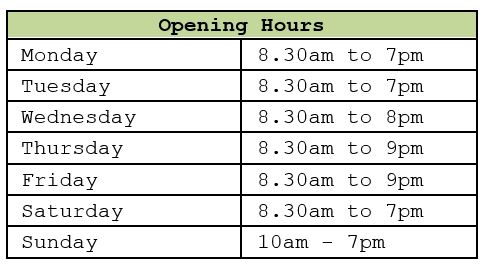 Our staff is following strict guidelines from the government to ensure our customer's safety and well-being. Please visit us as normal and keep a safe distance from your fellow customers.
Remember to check out our Facebook for upcoming news and events.